by Chris Mead
It was early on Tuesday morning, November 13, 2018.
Kate Bates, the president and CEO of the Arlington (VA) Chamber of Commerce, and her government affairs manager, Scott Pedowitz, had guessed that it would be this day that some big news would hit the community.  And so they had prepared a press release in advance and were together in the office to fire away if their hunch was confirmed.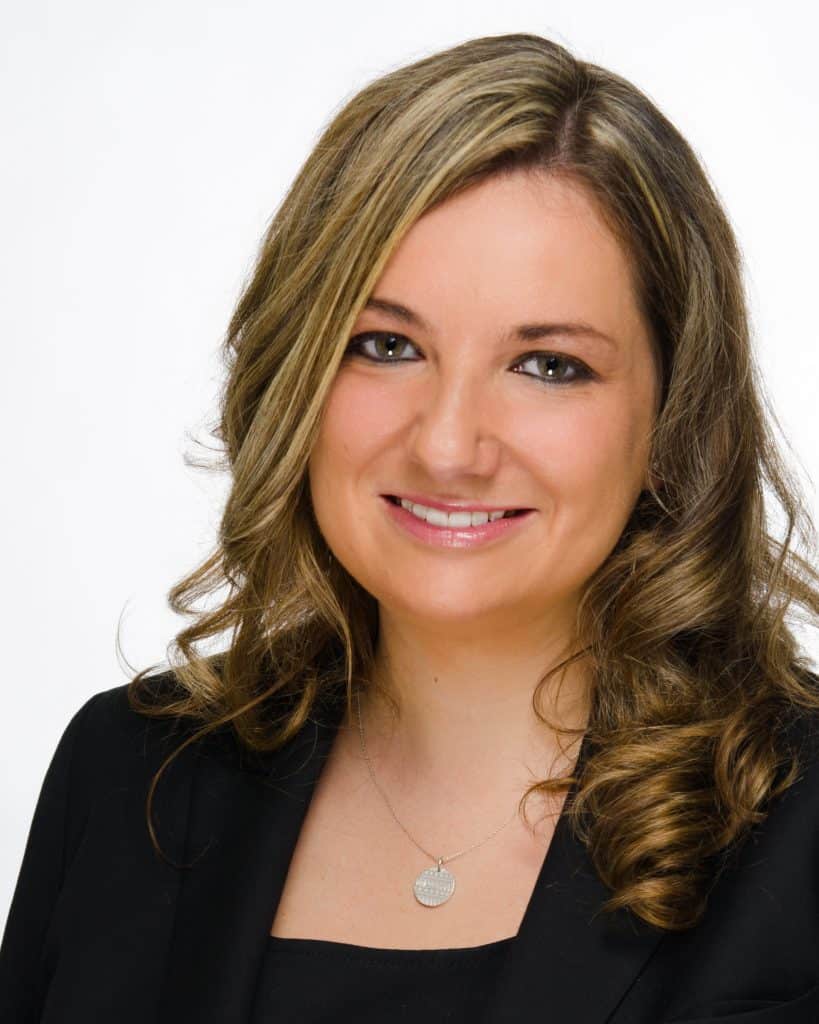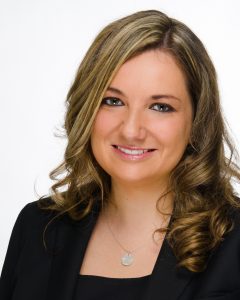 Sure enough, at 9:50 am, the news came that Amazon would be opening up a 25,000-person second headquarters office in Arlington.  Scanning their prewritten press release, Bates and Pedowitz made some minor adjustments and, minutes after receiving the news from Amazon, fired off their announcement, "Arlington Chamber of Commerce Welcomes New Amazon Headquarters," to a list of 3,500 chamber members, media contacts, and others.
And so began one of the most memorable days in the history of this battle-hardened chamber, founded in 1924, which over the years had witnessed, among other momentous events, the creation of the Pentagon during World War II, its partial destruction on 9-11, and the exodus of 34,000 workers since 9-11 and the 2008 financial crisis.
Some days the news is good.
Luck is the Residue of Design
Baseball manager Branch Rickey once said, "Luck is the residue of design."  The chamber's good fortune on November 13 was mostly the work of Amazon's executives, the Virginia Economic Development Partnership (headed by Stephen Moret, former president and CEO of the Baton Rouge Area Chamber of Commerce), and other economic development organizations in Arlington, Alexandria, and elsewhere in the state.  But taking advantage of that good luck was something for which the Arlington Chamber was ready.
Bates had joined the Arlington Chamber in 2007 to handle member services and total resource development.  Then, in 2014, she became the CEO.  There had been an extensive search process and there was plenty of competition for the position.  Bates had made it clear that she would stay if she did not win the top spot, but she won it.  She was 29.  Her predecessor, Rich Doud, was 71.
Fortunately, the chamber was in good shape financially – always a concern of a new president.  And it had a "a warm, welcoming environment" that Bates wanted to retain no matter what.  Yet with two generations separating the two CEOs, it's not surprising that Bates would come up with a change or two.
She did.
Two Changes
Change No. 1 was to move toward a more customized approach to membership.  The one-size-fits-all model would have to go.  Big members, in particular, didn't always covet what small members did.  "We're not going to tell Nestlé that we want them to come to the speed networking breakfast because that won't be a fit for them," she noted.  She would create a membership engagement position so that members would hear from the chamber not just when dues were up.
Change No. 2 was to focus more on advocacy for business.  This wasn't just a buzzword.  It was a policy.  She would hire a full-time advocacy expert and create a policy committee that met twice monthly, 24 times a year, on different topics, each time inviting appropriate officials from the Arlington County Board or elsewhere to join the discussions.  Whether it was about the Metro, signage regulation, child care regulation changes, or Ronald Reagan Washington National Airport, she and her chamber were on top of it.
Preparing for Amazon
Bates didn't know it at the time, but she had set up a perfect template for helping out Amazon.  She was now customizing the membership experience of her new members, including large ones such as Nestlé.  And she and her team knew just about every elected and appointed official in the county, and many beyond the county, who might have an impact on doing business in Arlington.
As early as January 2018, the chamber prepared the ground for a possible move of Amazon.  It put out a policy paper supporting corporate relocations to Arlington.  "We did it very deliberately," she said.  The paper didn't mention Amazon, but the welcome mat was out.
In June 2018, she wrote a letter to the Arlington County Board in support of the county's economic development department and its effort to attract Amazon's HQ2 to Arlington.  She thought it important to back up the county's economic development team and to let everyone know that Arlington business was strongly in favor of the potential move of Amazon to the shores of the Potomac River.  Although she didn't write the letter in the hopes that it would be picked up by the media, it was.
"That was really the beginning of our becoming the champion" of Amazon in the region, she said.  "The folks who knew things [the people handling the bid to Amazon] couldn't say a word."  The chamber, however, could say, "This is why we think this is important" and, "Here is why this would be a great choice."
Then came November 13.  Bates, who had championed an Amazon move since January, was invited to the formal announcement that afternoon with Virginia Governor Ralph Northam, Amazon executives, and others.  Her government relations person, Scott Pedowitz, received an invitation through another group with which he was involved.  For both of them it was thrilling.
At the meeting she had exchanged cards with an Amazon executive.  Sometime after she was back in her office, "in comes an email saying we'd like to meet with you."
The Biggest Membership Meeting
Bates thought to herself, "This is the biggest membership meeting I'll ever have."
In fact, she was told that there was no question that Amazon would join her chamber.  Instead, the talk was about strategy.  With whom should Amazon be talking?  With what organizations should it be working?  Amazon needed a connector and convener.
And so it began.  Bates called together an existing group of which she was a part, the Coalition of Northern Virginia Chambers.  "They were all very supportive of the headquarters," she said.    She circulated a document very similar to the one that the Arlington Chamber had issued on November 13.  The group was in favor of going public with it, and so out it went, with the signatures of 14 chamber CEOs on it, including Bates's.
The Arlington Chamber's 750 members included 100 dues-paying nonprofits.  Bates soon called a meeting of these members with a representative from Amazon.  More than 50 of the group showed up.
New York News
This wasn't the end of things.  "Then there was a lot of excitement about the New York news," she said.
When Amazon announced it had decided not, after all, to move 25,000 employees into Long Island City, Queens, the media came calling, asking essentially, "What does this mean?"  On a single day, Bates spoke with the Washington Post, NBC 4, Bloomberg, and WAMU public radio.  The media looked to two main authorities:  the Arlington County Board to represent the government take on things, and the Arlington Chamber of Commerce to represent business.  "This is exactly where the chamber wants to be," she said.
There was always a small chance that Northern Virginia would reject the Amazon opportunity, too.  The chamber needed to make an effort to strengthen support for the project.  Bates and her crew launched "our first big letter-writing campaign," even though it was down a communications manager.  "We totaled around 100 letters that they bcc'ed us on," she said.  These were individually written letters, not computer-generated lobbying notes.
Bates and other representatives of the chamber spent an entire day at the County Board meeting where the Amazon deal was to be considered.  Being there was critical. "When people oppose something, they are much more likely to spend the afternoon" in a place that's not known for fun.
Getting Hissed
The hearing was on March 16, 2019, a Saturday.  "I was hissed while I was giving my remarks.  That was a first," she said.
The final vote was 5-0 in favor of Amazon's coming.  One of the board members, Erik Gutshall, a small business owner and chamber member himself, noted that the chamber had been there all day.  It wasn't definite in advance that each Arlington County Board member was in favor, but having strong business support there cannot have hurt.
Growth on the Way
Has Bates seen significant signs yet that Amazon's coming will help the chamber's membership?  She's noticed a few.  There's excitement in the air.  The chamber, seeing the Alexandria Chamber's success with the Your Chamber Connection membership program, tried it last year and got a big influx of new members, permitting the hiring of its critical government affairs manager.  YCC's "guy in the funny suit" worked out just fine in this buttoned-down community.
That was last year.  During 2019, the first 400 of Amazon's 25,000 people will have arrived.  Then there will be a steady increase of the best and brightest tech talent that Amazon can find.  Other companies will come to be close to Amazon.  All this is happening with the Arlington Chamber in the thick of things.  No doubt more new members will join up.
Yes, the Arlington Chamber is lucky.  It's earned a lot of its luck, however.  There are plenty of other reputable organizations in and around Arlington.  Kate Bates and her team have championed member service and business advocacy as every chamber should.  Through doing these mission-critical tasks well, the Arlington Chamber won the attention and trust of one of the leading tech companies of the world.