The oil and gas producing communities in the United States face two disasters at once:  a virus and a precipitous drop in energy prices.  This is widely known.  What's not so well known is how hard these communities and their chambers are fighting to get back to better times.
Hair Today, Gone Tomorrow
Somewhere in the history of covid-19, still to be written, is the story of hair.  Even in this article on how covid-19 has hit some communities with a double whammy of low oil prices and the disease itself, hair is there.
Reneé Henderson Earls, president and CEO of the Odessa (TX) Chamber of Commerce, remembers how as recently as February, it was hard for a man to get a haircut in West Texas because labor was so short.  People were getting great money working in the oil fields but still wanted to look nice for Friday and Saturday night lights.  There was a man in Pecos, 75 miles from Odessa, who set up a mobile haircut business and visited oil rigs.  He would charge from $60 to $100 for a quick haircut and had long lines of customers, Earls said.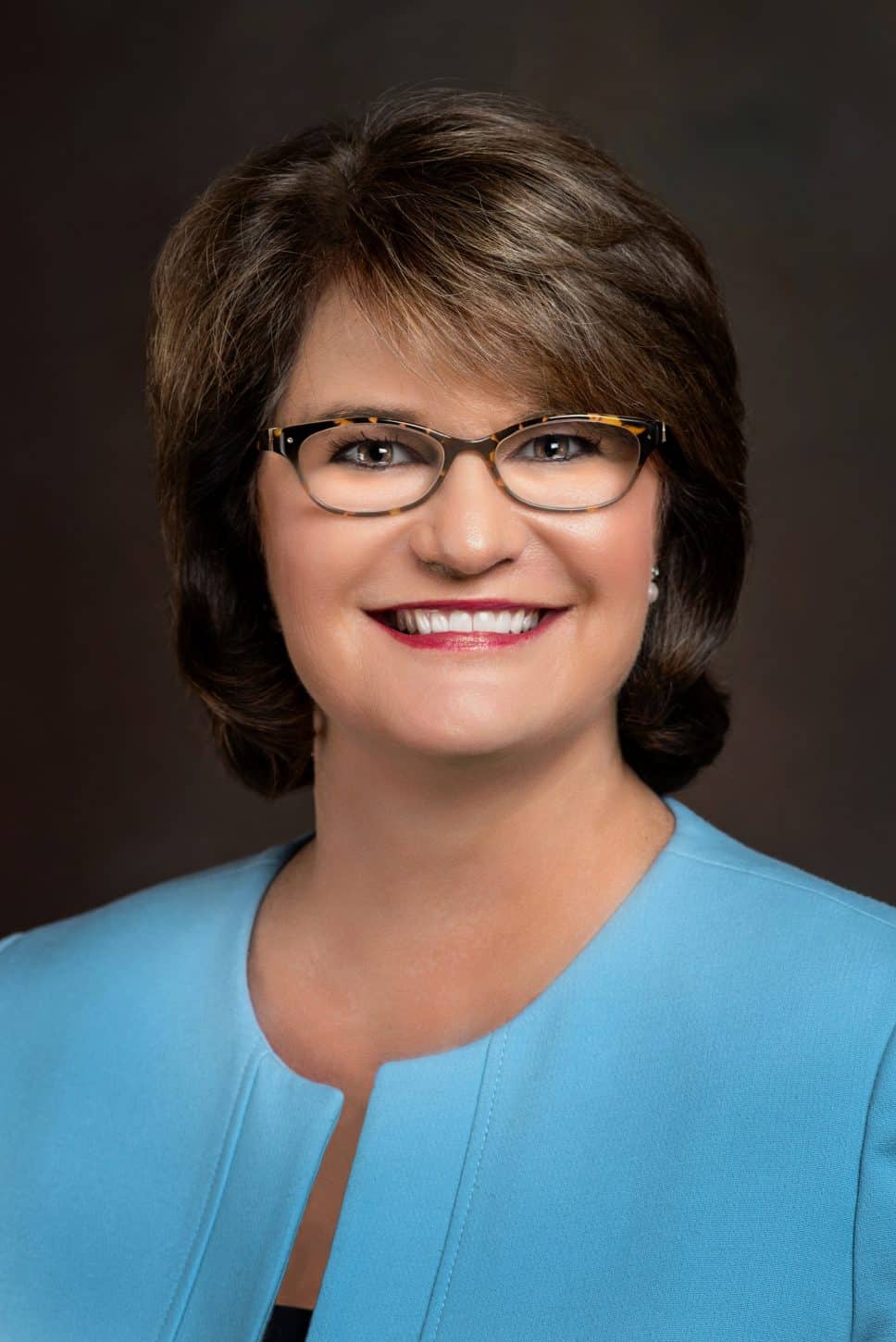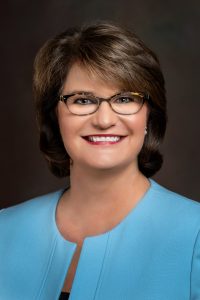 After covid-19, haircuts were still hard to get, but it was not because of a labor shortage.  It was because the Texas state government had closed hair salons and other "nonessential" service businesses.  Earls remembered that on Friday, May 8, when Governor Abbott allowed the salons to open, she ran out to visit one.
"I not only needed the haircut.  I needed the hair color," she laughed.
Throughout oil country, and indeed throughout the nation, the story has been similar.  Dr. Kathy Orrin, executive director of the Taft District Chamber of Commerce, which sits astride California's largest petroleum deposit, the Midway-Sunset Oil Field, said she got a haircut on the sly.
"I learned from a girl friend of a girl friend of a girl friend about someone who was willing to cut hair," Orrin said.
"I went in.  I was the only person besides her [the beautician].  There was paper on all the windows.  I was told not to tell anyone I was there."
After her speakeasy haircut, Orrin's daughter learned about it.  "My daughter said, 'You've got to give me her name,'" Orrin said.  But Dr. Orrin, a former junior high school principal, wouldn't break the rules.
Hair may be the least of it, except of course for the salon operators and employees themselves.  Oil and gas producing areas have been hit by much more than missing scissors.  And the chamber CEOs don't mind elaborating on this.
Oil Math
Kelly Hall, president and CEO of the Longview Chamber of Commerce, described how oil math has turned things upside down.
"I watch oil and gas prices every day because that's going to tell us where we are," she said.  "At $45 [per barrel] you can make money," she said.  "At $70 a barrel you can do R&D."
"We opened at $25 this morning."
For a community that relies on oil and gas for 30 percent of its business, and on hospitals for 22 percent, Hall said, this is not a great time.  Hall is hoping for $40 oil by August, although that depends on a significant turnaround for the economy by then.
Friday Night Lights on a Dimmer Switch
Odessa's Reneé Henderson Earls points to this year's high school students as people who have learned what adversity means.  They were born in the year of 9/11 (2001).  They went through the Great Recession (2008-10) at an age when, if they couldn't exactly understand it, they could sense anxiety in their parents or other adults.  These students' city and schools became, indirectly, famous with the critically acclaimed 2004 film Friday Night Lights and the television series of the same name.  (The original book by Buzz Bissinger appeared in 1990).
On Labor Day weekend in 2019, a shooter killed seven people and injured 25 in and around Odessa.  One of those killed was in one of the city's high schools.  "We stepped up and raised over $1 million for the shooting victims and their families," Earls said.  "I never thought I would be a part of that."
Now, the high school students' senior year has been interrupted by two more disasters:  covid-19 and a devastated oil economy.  Schools were closed, as they were throughout most of the nation.  Graduation is virtual, not in person.  And yet, as we will see, that has not broken the spirit of this West Texas community.
Among the other poignant things that Earls sees in the city are the stricken small businesses.  "It's so disheartening to drive around town and seeing so many businesses that are temporarily closed and knowing that may not be temporary," she said.
Midland:  Used to Risk
Bobby Burns, president and CEO of the Midland Chamber of Commerce, is just down the road from Odessa.  Midland has the distinction of having the nation's most energy-dependent economy, with 66.2 percent of its metro GDP coming from mining, quarrying, and oil extraction in 2018, according to Business Insider.  Burns was a three-term mayor of Midland in the 1990s, when oil was around $8 and $9 a barrel.
"West Texans are as used to dealing with risk as anyone," he said.  In some respects today's crisis is nothing new.
In other respects, it is.  The magnitude of the economic collapse has been remarkable.  He estimated Midland's unemployment rate at about 20 percent.  "We had a lot of high-priced economists," he said, who used to predict Midland's future.  "You can take their worst-case scenarios and this is not it.  This is much worse," he said.
Casino Holdup
The region of Southwest Louisiana, anchored by the city of St. Charles, is rich in oil and gas business.  Thus far, while there has been pain, the area's energy sector hasn't been hit as badly as some other parts of Louisiana, according to George Swift, president and CEO of the Southwest Louisiana Economic Development Alliance.  This is because the local focus is not so much on oil extraction as on refining it and also on production of liquefied natural gas.
"We have just completed about $44 billion in projects.  We've got that base plus about 25 petrochemical plants that have been in business for a long time," Swift said.  Also, there's a strong aerospace and health care sector.
"Where we have been devastated is our hospitality and gaming industry," Swift said.  There are five casino resort hotels and several independent hotels that serve the casino traffic.  Thanks to stay-at-home restrictions, the casino hotels have closed down for now and the non-casino hotels have occupancy rates of 15-20 percent.
"That's our big question:  when can the hospitality industry get back?" he said.
The casinos and hotels have laid off about 6,000 people, Swift said.  It's not oil, but it hurts.  In the covid-19 economy, pain comes in all sorts of beakers and vials.
Cruise Ships and Airplanes
Marisa Sharrah, president and CEO of the Greater Fairbanks (AK) Chamber of Commerce, spent 16 years working as a spokesperson for a local oil company, Flint Hills Resources.  "I have a super-soft spot in my heart for the oil and gas industry," she said.  The industry is vital to her state, providing enormous tax revenues as well as 27 percent of wages in the state and 24 percent of jobs.  A key reason Alaska has no income tax is because of the wealth that energy taxes bring to the state.
The North Slope, the source of much of that oil, sends its crude down the pipeline to Fairbanks.  There, in a suburb of Fairbanks called – yes – North Pole, the oil is refined for various products within the state.  Whatever crude oil that the North Pole elves don't handle keeps riding the pipeline south to the port of Valdez.
As for the North Slope itself, 95 percent of everything it has comes through Fairbanks, Sharrah said.  Fairbanks has a key role to play in Alaska's most lucrative industry.
Is Sharrah worried about the current drop in oil prices and the attack of the covid virus?  Yes, of course.  She is still more worried about two other things, however.  One is an initiative to reduce incentives for oil companies to produce oil in the state.  This measure, the Fair Share Act, will be on the ballot in the fall.  Even the proposal's supporters claim it would cost the industry $1 billion or more.  If it succeeds, Alaska will be biting the hand that feeds it, Sharrah believes.  High-paying jobs will disappear.  The oil and gas industry is fighting the initiative with a campaign known as OneAlaska.
Her second concern is tourism, just as it is for George Swift in Louisiana.  Some 45 percent of tourists come to Alaska via cruise ships.  Another 45 percent come via airplane.  This doesn't sound like a formula for success in covid times.  Both modes of transport are in a tailspin.
Small Business Getting Smaller
The Taft District Chamber's Dr. Orrin is not happy with California's policies on oil.  The state hasn't approved new drilling permits for months.  "The feeling in Sacramento is, 'We're phasing out oil.  We don't need oil.'"
Oil drilling in a blue state is a recipe for the blues.  "It's just part of life to us," Orrin said.  "We can't wrap our heads around this."
"Kern County is kind of the Wild West of California.  We are an island," she said.  "I can't remember the last time I put on a mask."
What concerns Dr. Orrin is not so much the oil crisis or covid-19 as the rest of the economy of Taft (metro area about 18,000 people).  "Small businesses are dying," she said.
"You have to find a bank on your own."  Whenever the word got out that a bank had money to lend to small businesses, "there was a swarm of activity," she said.
"It seems the restaurants are the hardest hit – and barbers and nail salons."
Can Taft come out of this slump?  "It will not come out of it unless there are relaxations before the coronavirus is eradicated," she said.
"It's possible to open up our town and have nothing left in it."
The Taft City Council held a virtual meeting on whether or not people favored opening up small businesses to the public again.  Of 43 letters that were read, three favored staying locked down and 40 favored reopening.
"As much as the oil problem is a problem, not having small businesses working is a bigger problem," she said.  "This [oil], coupled with the small business thing, could be the demise of our town."
In the old days, during an oil slump, oil workers could find some sort of job in town with a small business, often through a friend.  Now those businesses are closed.  "Those guys aren't able to work," she said.  "There was a stopgap.  There was a net for you if you lost your jobs in the oil fields.  Well, there's no net."
 And Yet
Despite the pain, most of these chamber executives are bullish on the future over the long term.  Jaime Henning, president and CEO of the Greeley Area (CO) Chamber in Colorado, believes things will be all right for her region.  Greeley is the seat of Weld County, which produces more oil and gas than any other county in the entire nation.  Fully 35.3 percent of the Greeley metro's GDP was mining, quarrying, and oil and gas extraction in 2018, putting it No. 3 on the Business Insider rankings of the energy- and extraction-intensiveness of America cities, after Midland (1), and Wheeling, WV (2).  (Odessa followed it at No. 4.)
Henning said one reason for optimism is that Weld County is in the black – both the liquid black gold and black ink on the financial statements.  The oil wealth of the recent past has helped keep the government on very solid footing.  If there's trouble ahead, the county's built-in strength can take some of the punishment.
The chamber, too, is strong.  It doesn't focus greatly on events.  It's the events chambers, especially the small ones, that have been disproportionately hurt by social distancing.  Virtual events make only a fraction of what in-person events do.
The chamber also has strength in numbers.  It has a full-time lobbyist in partnership with the Loveland and Fort Collins chambers.  This Northern Colorado Legislative Alliance has had an effect.  "We have a lot of interaction with our legislators in Denver and we work with them the business voice is heard and the chamber voice is known," she said.  "We're just lucky not to have to go it alone."
The Greeley Area Chamber raised half of a $600,000 war chest to ease the financial pain of small businesses in the community.  (The rest came from the City of Greeley, the nearby City of Evans, and about $29,000 from small individual donors.)  Essentially it was government plus large companies aiding local small businesses.
The $600,000 was for grants, not loans.  There were 150 applicants.  "Even if we could impact 50 to 100 of those businesses, that would be important," Henning said.  "I've been really proud of our board.  That's relevant work for a chamber."
Buy the Basin
Bobby Burns in Midland is taking action, too.  He and his team are starting the "Buy the Basin" campaign in June.  This is an attempt to get people in the Permian Basin (the giant oil field from which both Midland and Odessa draw so much of their wealth) to buy from one another.  "Buy local" campaigns are certainly nothing new for chambers of commerce.  At a time like this, however, when every dollar saved for the Permian Basin region is a precious drop of liquidity, the PR and advertising program could be of special importance.
Like everyone interviewed for this article, Burns doesn't plan to cut back his own staff.  "I have no plans for layoffs whatsoever," he said.  His staff of 20 runs not only the chamber proper but also Visit Midland (the convention and visitors bureau) and the Visitors Center.  Some of these items are tax funded.
In short, he's prepared for the long haul and to help Midland get through one of the biggest crises of them all.  "This is what I would call a tremendous opportunity for us," he said.  "This is a chance for chamber CEOs and chamber boards to step up and play a leading role."
Down the road and still in the Permian Basin, Odessa's Reneé Henderson Earls reflected on things.
"It's been a tough year," she said.  "I think it's important for us to realize, this is exactly what chambers are for.  We connect people.  We convene people.  We seem to be better in a crisis mode."
"We have to be better at the end of it," she said.
"I'm proud to be an Odessan."
The Race Belongs to the Swift
Southwest Louisiana's George Swift took immediate action after covid-19 hit.  The chamber contacted its members and got the word out to them about what the crisis meant.  Staying close to members has remained important – as well as staying positive and active.
"On the economic development side, we are continuing to recruit," Swift said.  "We still have some active projects we are working even while we are 'closed.'"
Any disasters have advantages for some people.  "The smart people will be looking for any opportunities that will come out of this crisis.  We've already talked to several folks that have ideas that will serve people in these changing times," he said.  Many of those ideas involve IT.  "About 40 percent of our businesses were unable to operate remotely," he said.  There is room for upgrading the tech capabilities of the area.
Longview's Kelly Hall agreed.  The IT firms in Longview have been extremely busy.  "There are those who are going to capitalize on this situation and those that are going to go under," she said.
"These times are not unprecedented," she said.  "We are going to have to concentrate on upskilling.  This is definitely a time for robotics and AI to shine."
This is also a time when community spirit thrives.  Hall has been thrilled at the way some of her supporters have acted.  "I have seen some of my board members step up financially in ways, not to make money but to help."
The attitude of these corporate executives is, "Let me help you tell your story."  Board members are giving $10,000 at a time.  "That's good."
The chamber has gone all out to reach out to small business and the community, and people have recognized this.  It's been good for everyone.
Frontier Spirit
Fairbanks's Marisa Sharrah, while concerned about covid and the oil price collapse, didn't seem to be cowed by either crisis.  She said the state's number of covid cases is "hovering" at 400 (out of a total population of 730,000) and the chamber and others have urged people to abide by public health guidelines.  The oil price volatility is nothing new for oil producers, and someday the price will rise again.
Small business people have suffered from the covid-induced safety measures but few have gone out of business yet.  Of two she is aware of that have indicated they may close up shop in Fairbanks, both depend on tourists – 90 percent of whom arrive, as we have seen, either by cruise ships or airplanes.
Sharrah has asked her members what the silver linings are for the current crisis.  What have they started doing during the current period that they will continue doing after it's over?  In other words, what have they gained from the lessons of covid and cheap oil?
Technology is certainly a part of what they've adopted.  She cited one example:  Blue Flame Street Side, a chamber member that is a food truck operator.  Before covid, the company asked people to show up at the truck to order their food.  This meant people could wait for more than half an hour for their order.  Now, customers order online and get an estimate of when their food will be ready.  This slashes wait times.  "Why didn't we do this sooner?" the owner said.
Necessity is the mother of invention.
California Dreaming
In Taft, Dr. Orrin was surprised one day when her two employees, Shannon Miller and Chelsi Perry,  came to her and offered their resignations.  She and her employees were part time, but still, they had jobs.  And jobs are not easy to find in oil country right now.
They told their boss that they didn't think they should be paid while they were unable to do much work.  So much of what they had done was in-person activity.  It did not seem right to them to collect checks for doing relatively little under conditions of social distancing.
Orrin took their comments to the board of the chamber and said she, too, thought it was time for her to pack it in and save the chamber and its members money.  The board responded by saying in effect, "At some point we're going to be ready to go again, and we want all three of you ready to work.  So we want to keep you on and to continue to pay you."
It was forward thinking that the chamber board would have such an attitude, and just as admirable that all three staff members had been ready to surrender their paychecks.  Was this a California dream?  Or was it, simply, a recognition that community is important, and that a small chamber is, too?  The Taft District Chamber may be surrounded by forces much bigger than it, from governments based in Sacramento and Washington, to giant oil producers, to an energy market and a virus seemingly out of control.  Yet as small as the chamber is, dwarfed by the problems that are thrust on it, it's Taft's chamber, and its members don't want to see it go.
In the End
To paraphrase Tip O'Neill, "All viruses are local."  The impact of covid-19 is felt differently in each community.  Energy-intensive cities feel the impact of the virus more than average, if only because the price of oil has plunged.
The pain of each community has its own particularity.  The response to that pain, however, at least from the chambers interviewed for this article, is more universal.  That response is, essentially, "We will get through this.  We will stick together.  We've been through hard things before and we'll end up tougher and stronger than before."
One example of their we-can-beat-this attitude comes from the state of Colorado, a place that even before it was a state had chamber members working to get railroad tracks to Denver from Cheyenne.  Jaime Henning said the Greeley Area Chamber is far from finished in its fight against the virus.  "I don't think anyone here is prepared to admit defeat ever," she said.
– Chris Mead